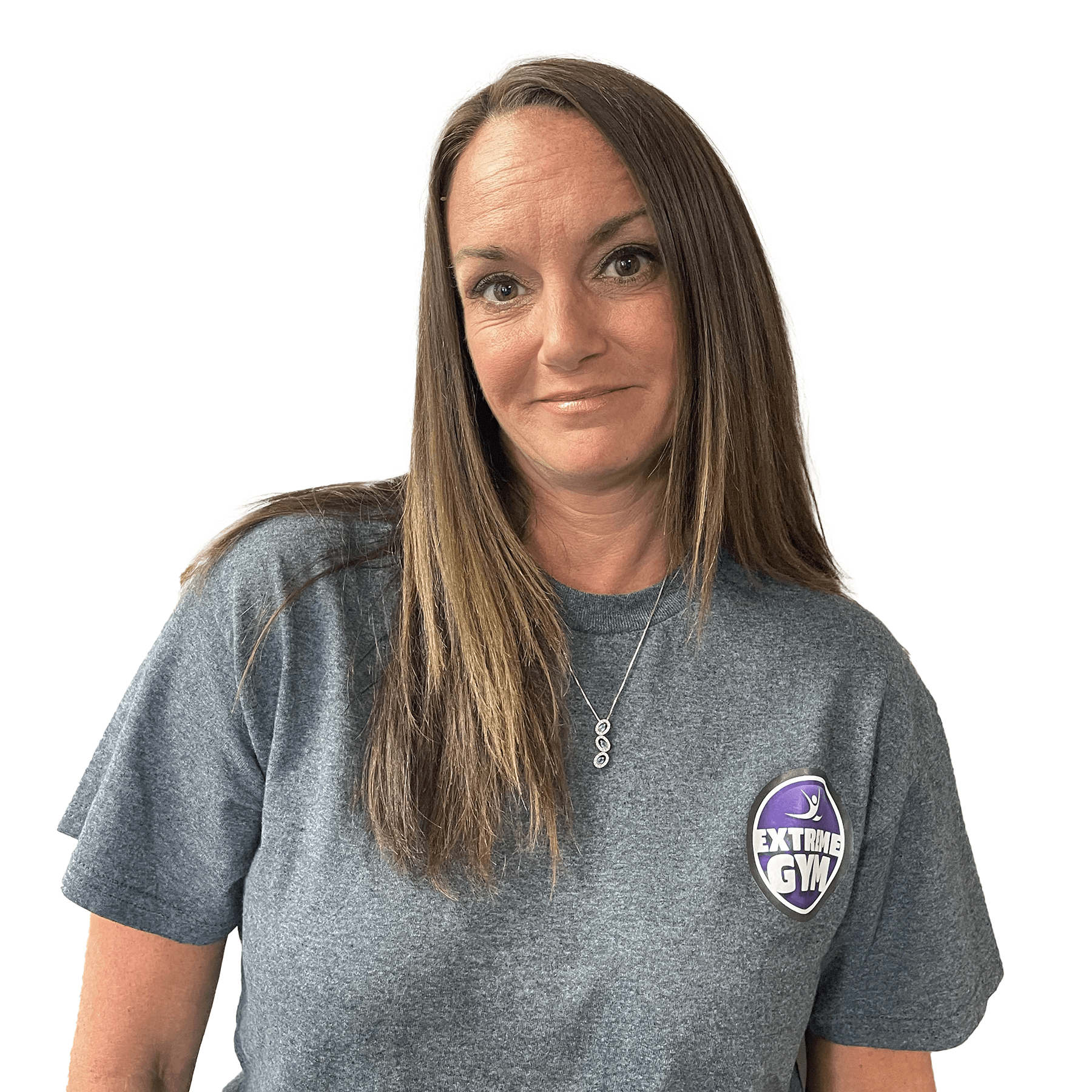 My journey with Extreme Gymnastics began when my daughter was in a parent and tot class at 2 years old.  She ended up competing through her senior year and has now graduated from MSU!  I thoroughly enjoyed being a gym parent and miss it immensely.  My love for the sport and interest in the gym business brought me to start helping out in the office when Sydney was 9 years old and the rest is history.  I am so proud to be a part of the growth and development of Extreme and look forward to many years to come.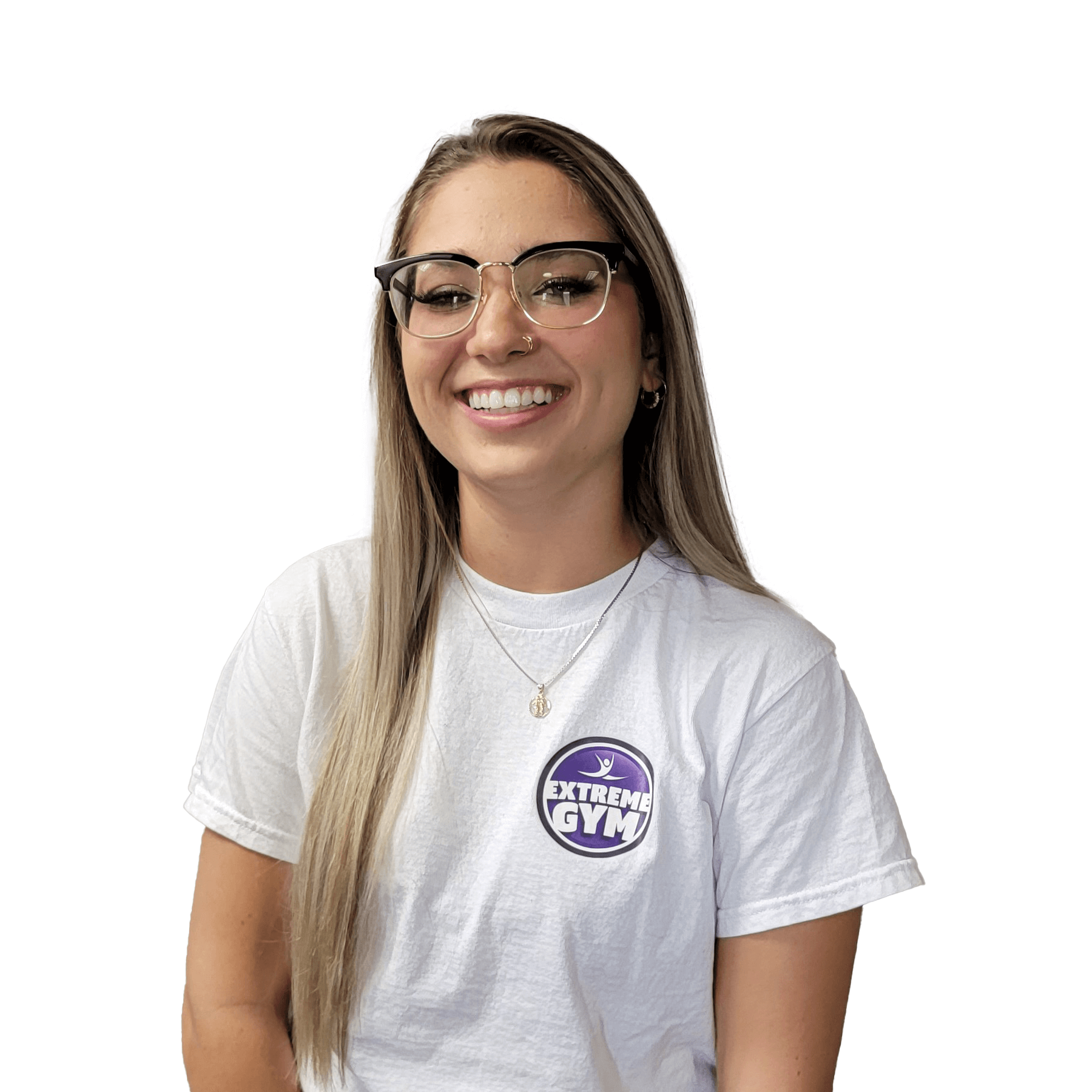 Destinee Wells
manager/class director
Destinee comes from a background in competitive cheer. She quickly moved up the ranks to coach advanced classes, preteam and our Xcel Bronze team. She has been an intrical part of Extreme for almost 6 years.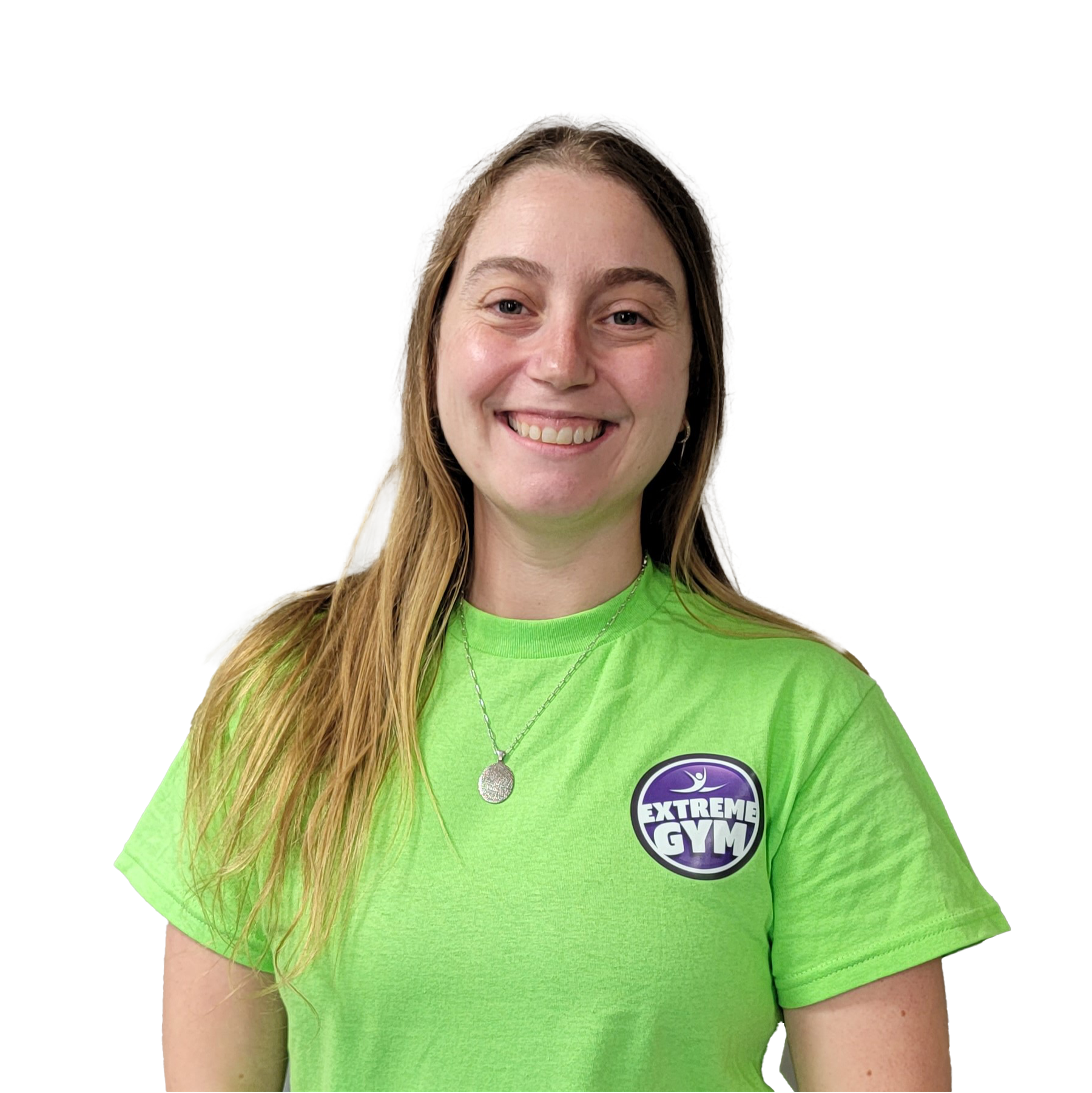 Jessica Chetcuti
X Team DirectoR
Jessica was a competitive gymnast for 12 years. In 2010, she graduated from Central Michigan University with a Bachelor's degree in Child Development. Jessica has worked here at Extreme for 12 years and is currently the Xcel Team Director & coaches all divisions of the program with her husband, Shane. You can also find her coaching preschool & recreational classes in the mornings or sometimes in the evenings as well. Seeing the gymnasts learn new skills and have fun is her favorite part of coaching.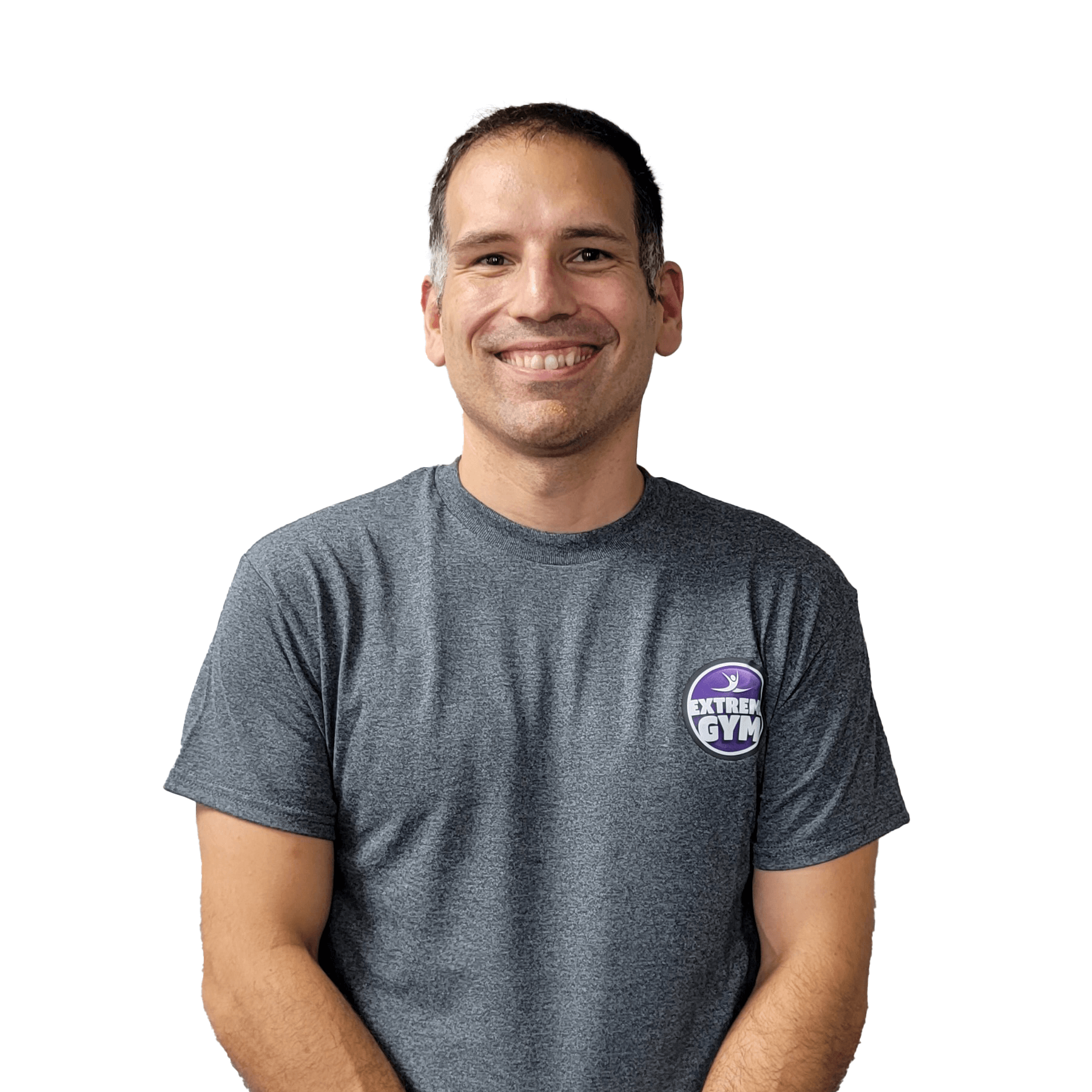 Shane Chetcuti
Xcel Team Coach
Shane came to work at Extreme after retiring from High School gymnastics at Notre Dame in Detroit. He has been a much loved coach at Extreme for 18 years. He began coaching boys and tumbling classes and ultimately helping to build and grow the success of the Xcel program with his wife Jessica.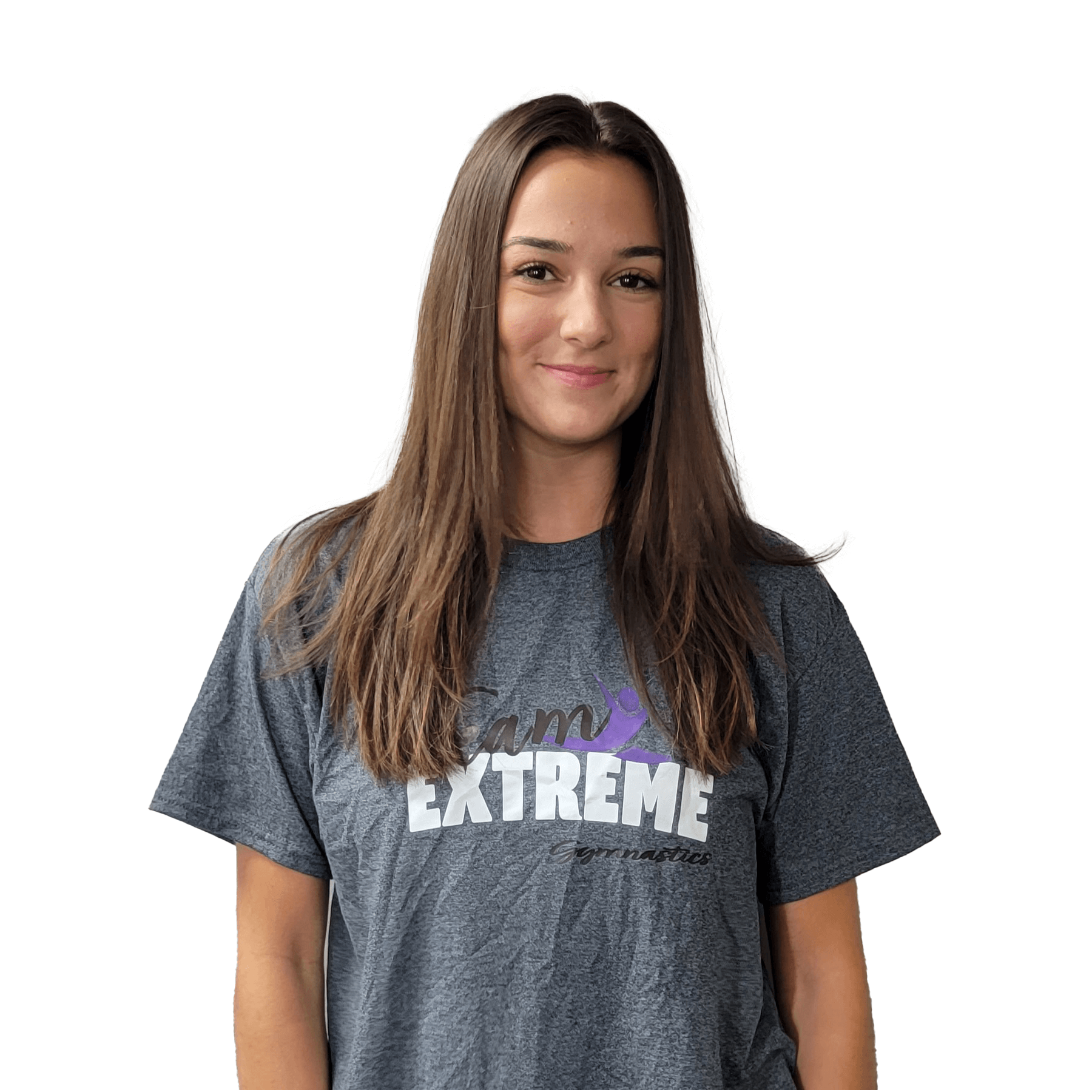 Sydney Schocker
d TEAM DIRECTOR
Sydney graduated from Michigan State University in May 2022 with a Bachelor's degree in Psychology and minor in Youth & Society. Prior to that she was a gymnast at Extreme from age 2 through 18.  During her senior year in high school and last year of competitive gymnastics she competed USAG Level 10.  Sydney coached at Extreme for 4 years before leaving for college and continued coaching in East Lansing during school. Her coaching experience includes all levels preschool, recreational boys & girls and competitive team. She is excited to be back in the gym helping gymnasts of all levels achieve their goals!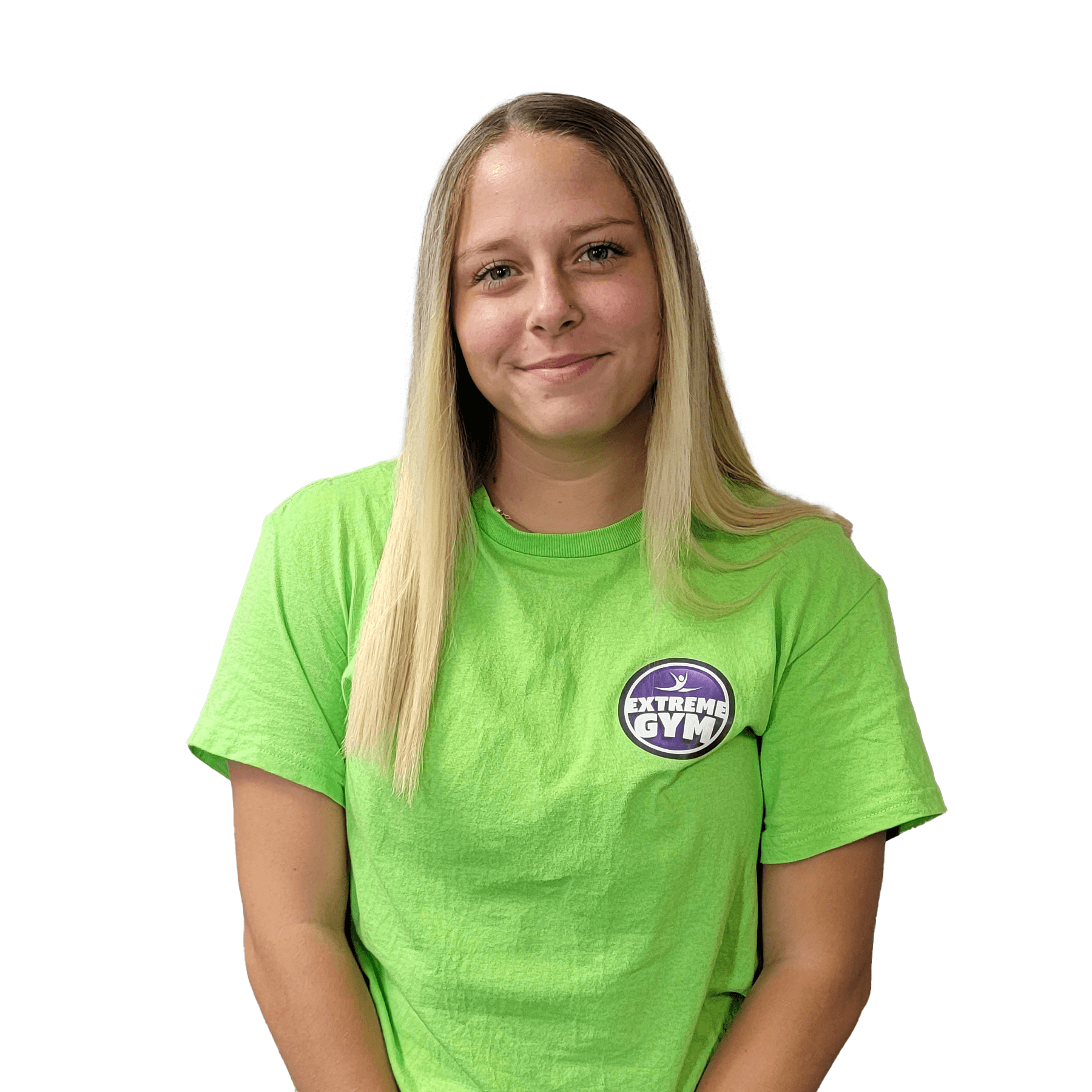 Kali Gates
Coach/Office Staff
Kali started cheerleading at the age of 7 and that's when her passion started. She cheered from that moment up until her final day in high school where she competed on the Varsity team all 4 years. Kali has been working at Extreme for 4 years & her favorite thing is being able to help kids find their passion, just like she did when she was little. Kali is currently going to Macomb Community College to be a Dental Hygienist.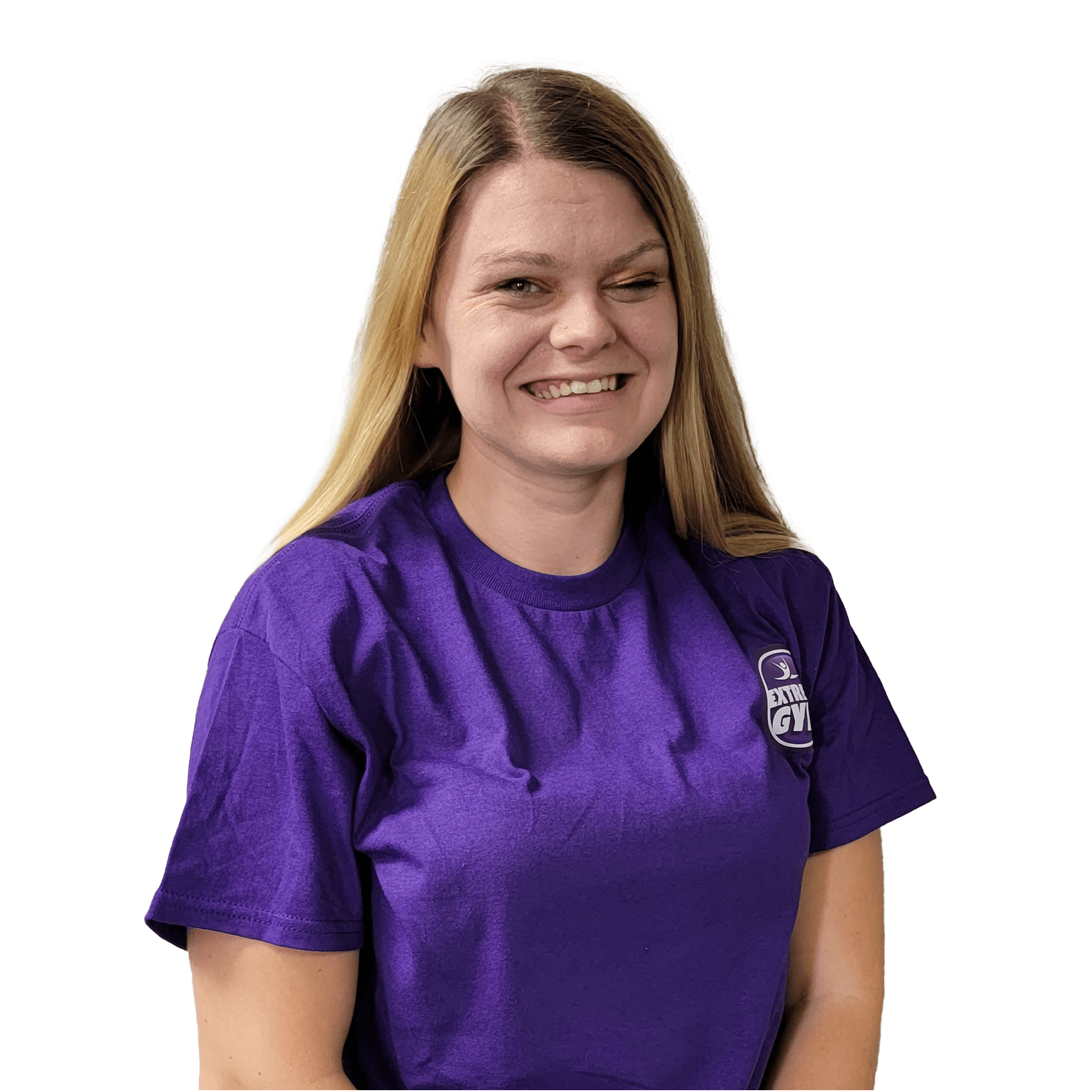 Lindsey Morgan
OFFICE & CLASS COACH
Lindsey has been competing since the age of 6 in dance and All Star cheer since 8. Lindsey was a member of her high school varsity cheer team all four years. She began coaching both dance and cheer when she was in high school. After high school Lindsey was a dancer on the Michigan State University club team before transferring to Wayne State University. There she became a member and captain of their competitive cheer team. Lindsey graduated with a bachelors of science education in Kinesiology in 2019 and is currently continuing her education attending grad school to become a Physical Therapist. She has been coaching at Extreme for 5 years.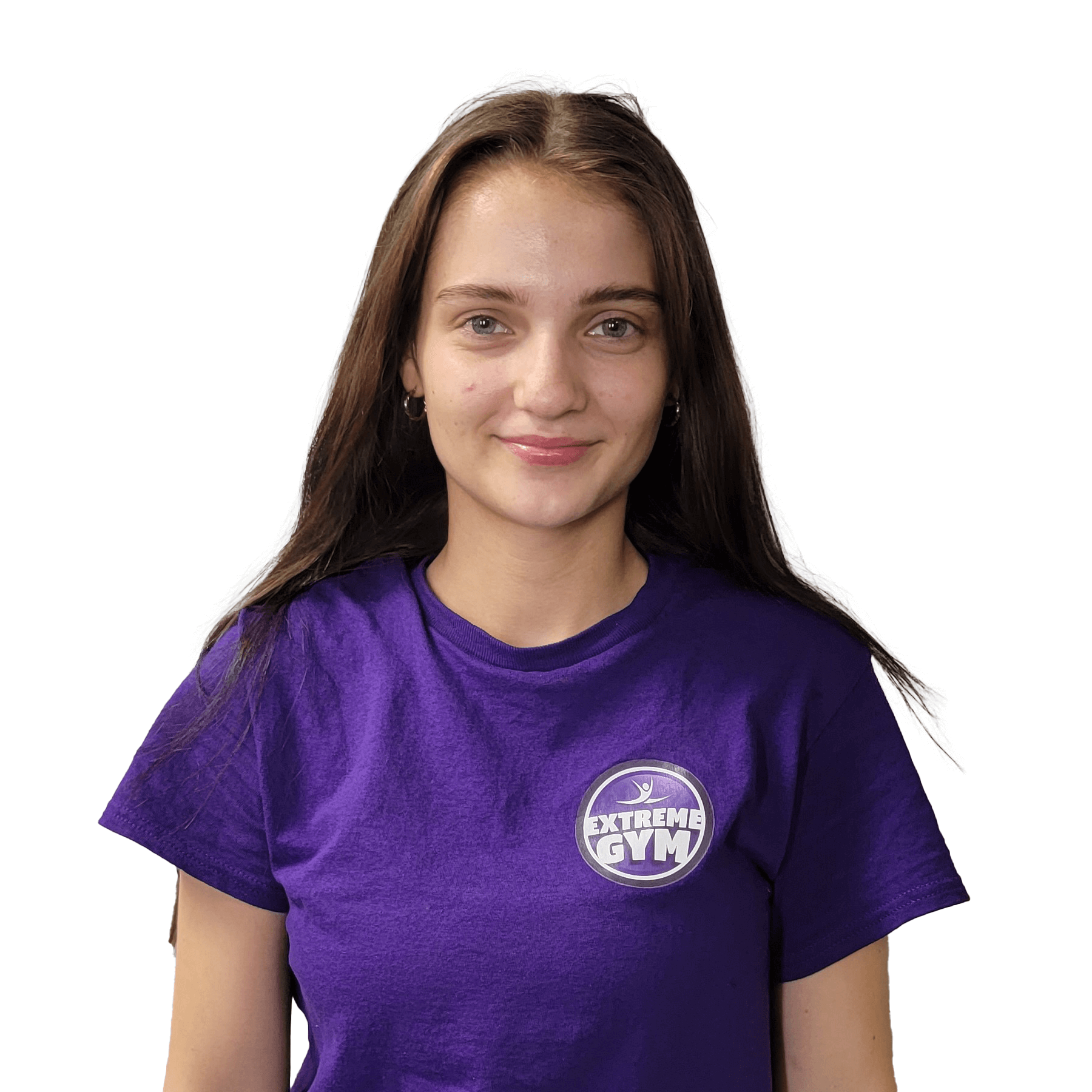 Meghan has been with Extreme since 2014 as a gymnast herself. She competed in the Xcel program for two years, both years qualifying for Regionals. She consistently was a top competitor on balance beam and in 2019 she was Regional Vault Champion. Meghan is 18 years old and is a recent graduate of her homeschool high school program. She has been coaching at Extreme for 3 years. She loves gymnastics, working with kids, and helping them on their gymnastics journey.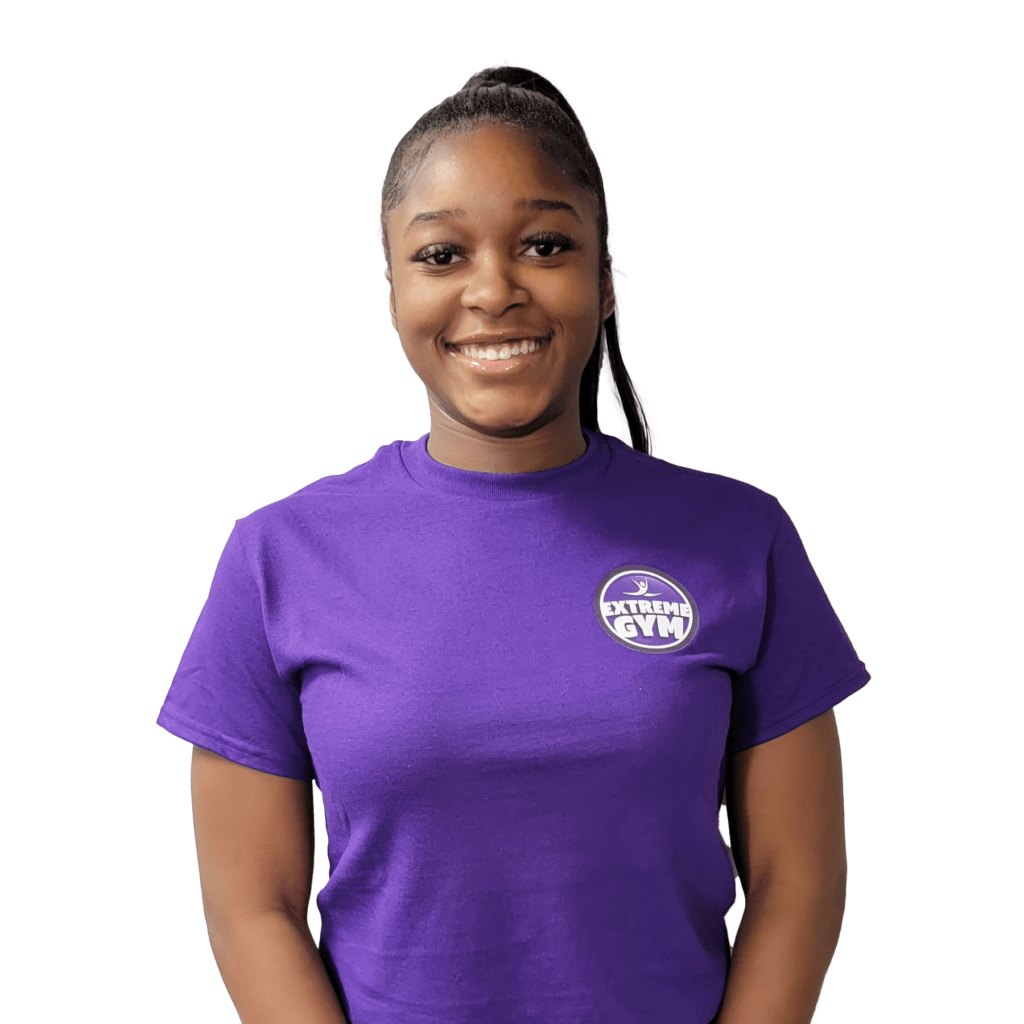 D'adra McHenry
CLASS COACH
D'Adra "Dee" started as a gymnast at Extreme when she was 5 years old. She advanced through the program up to competitive Level 7 before she was plagued by injury and decided to retire and begin teaching little ones the sport she loves. Dee is a currently a Junior at Lakeview High School and a member of the cheer team.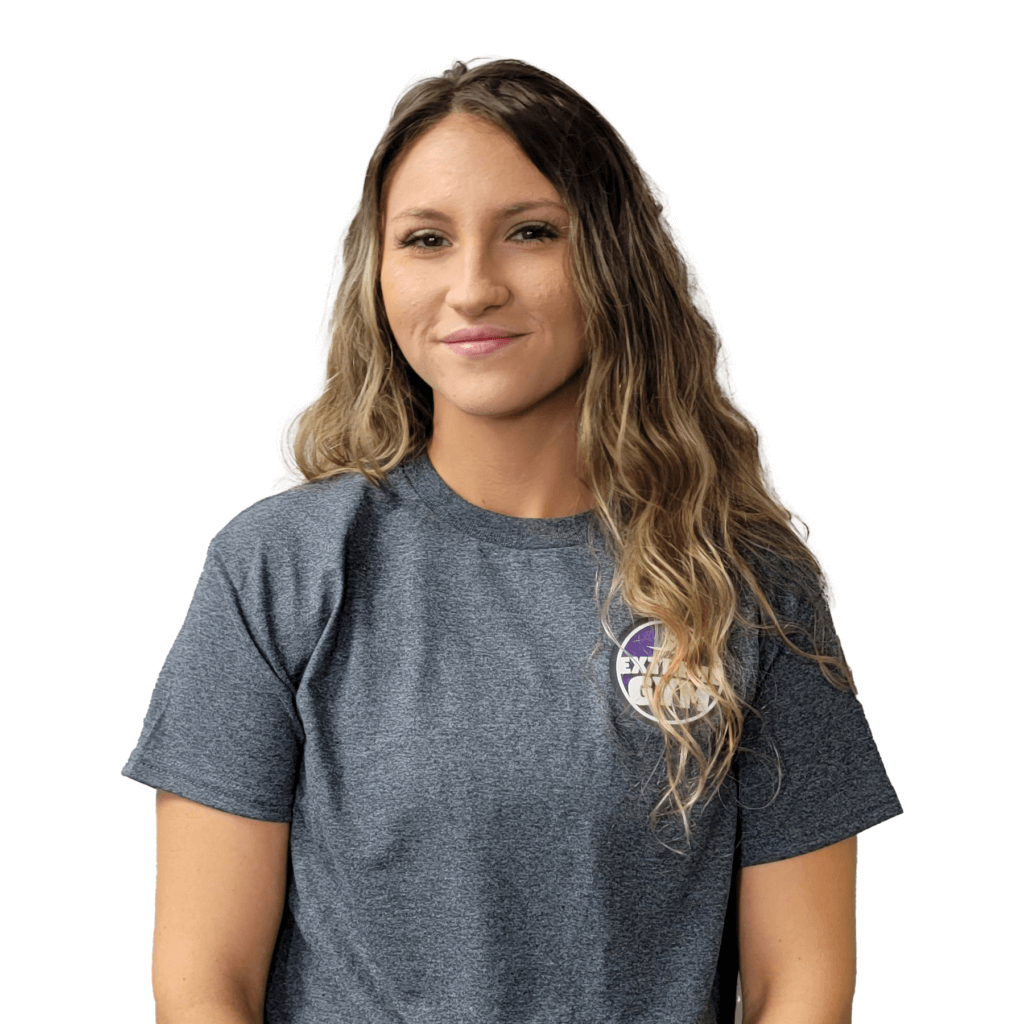 Amanda Hogness
CLASS COACH & Office
Amanda begain dancing at age 8 and continued until her freshman year of high school, when she made the varsity cheer team. She continued cheering on varsity all 4 years of high school. Upon graduating in 2019 she was chosen as one of the 2 head coaches of the brand new cheer team at Richard Middle School in Fraser. Since their start they have won several 1st place awards and have never placed less than 3rd place at a competition. Amanda has completed her associates degree at Macomb Community College and is now pursuing a Bachelor's degree at Wayne State in mechanical engineering.
Fun fact: Amanda is a dog mom to a sweet Yorkie name Suki.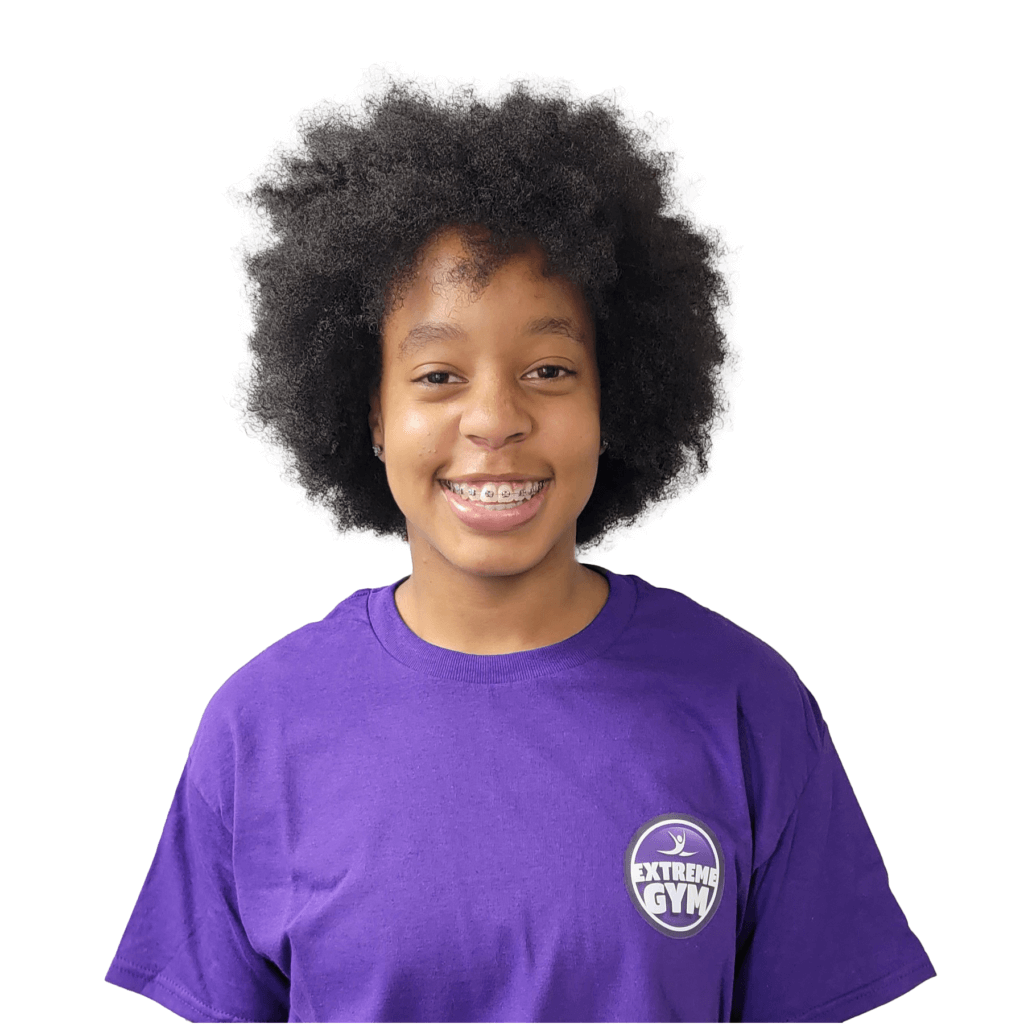 Madison Johnson
CLASS COACH
Madison is another product of Team Extreme. She began gymnastics at the age of 4 and competed in the Xcel program through the Platinum division before deciding to throw in her competitive towel. After a short break, she decided to come back just to train and she currently practices with her team but does not attend competitions. She is a Junior at … Madison loves coaching and plans to continue through her high school years until she leaves for college.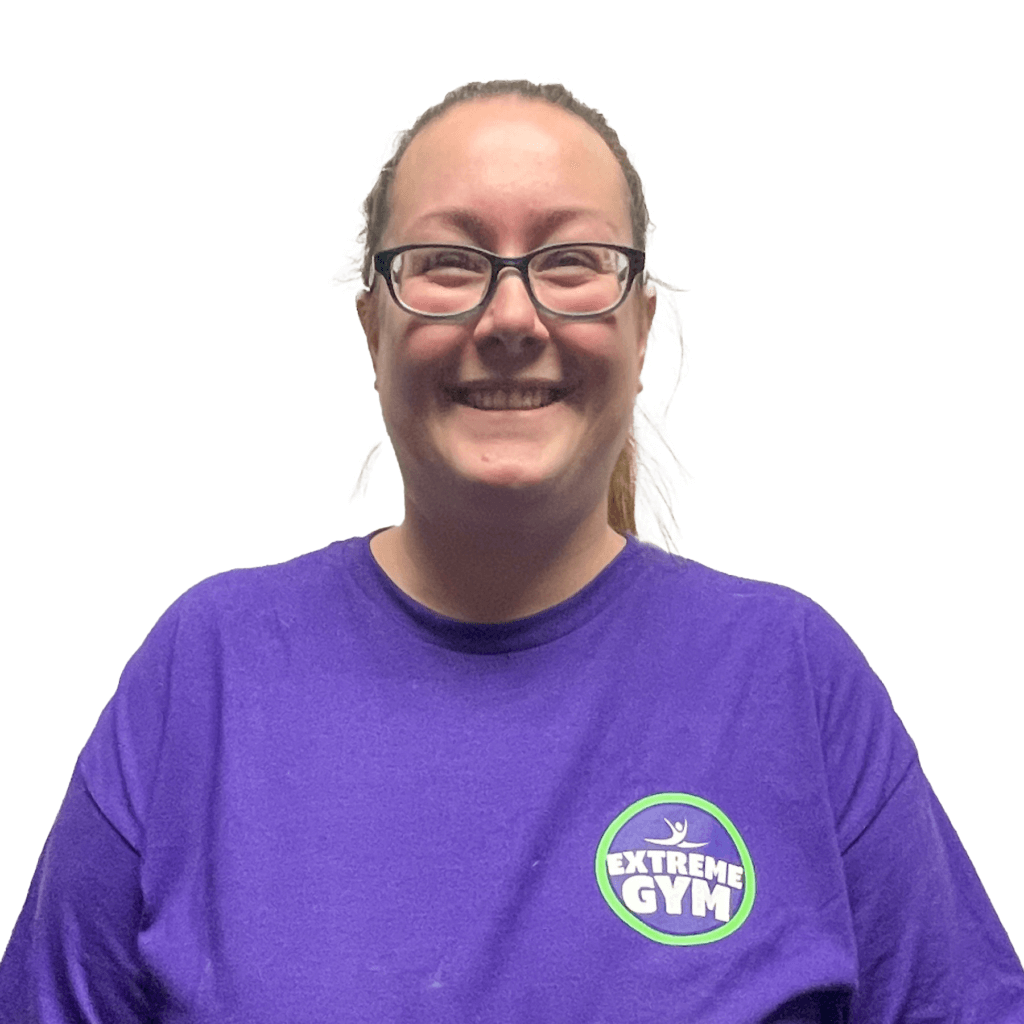 Brittany St. Onge
Office Staff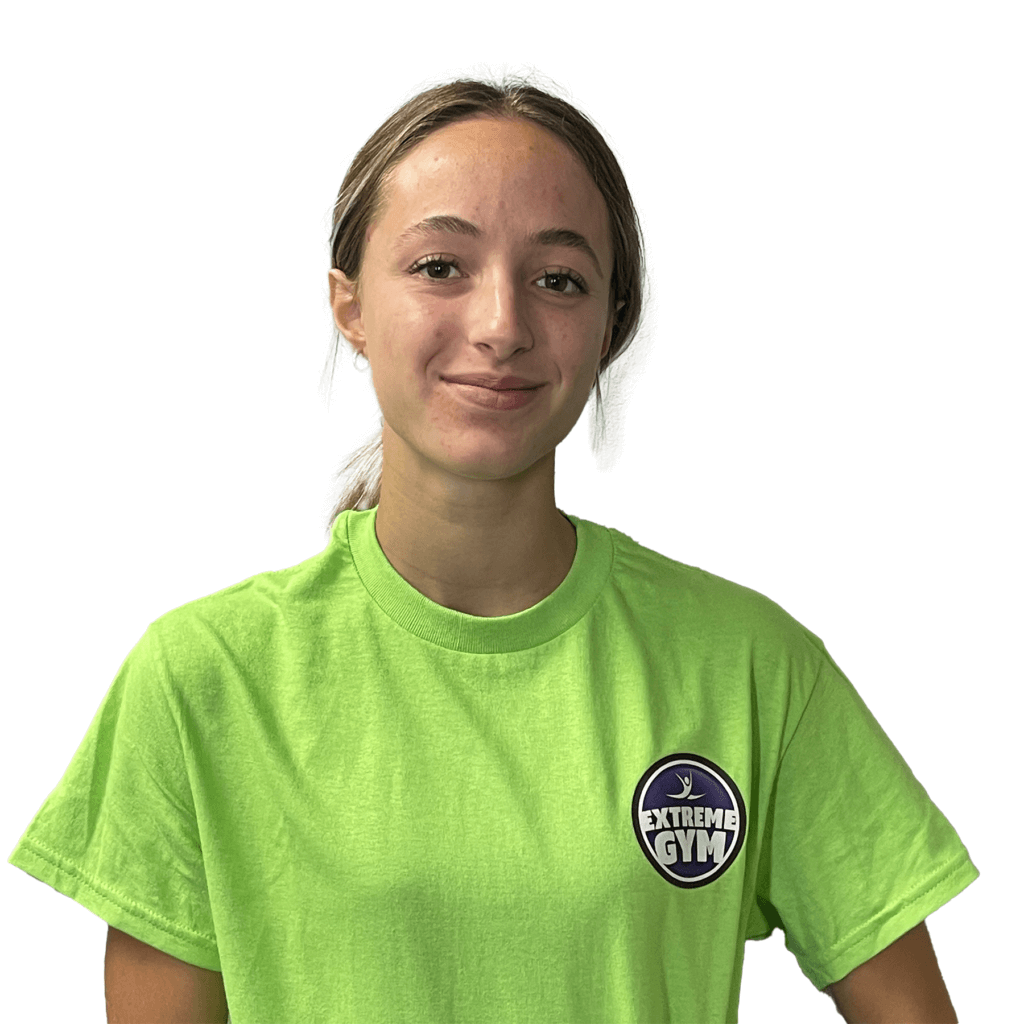 Olivia started gymnastics when she was 6 years old at the Grosse Pointe Neighborhood Club. After outgrowing that program, she came to Extreme to train & compete Level 3 before moving to Brazil with her family. While in Brazil, she trained at Cegin Gymnastics where she was surrounded by Olympic athletes and coached by Olympic coaches. She placed 3rd all around in the state 2 years in a row, and 2nd at nationals as a team. When Liv moved back to the states she continued her gymnastics career, ultimatley retiring as a Level 7 due to injuries. She began coaching at the Neighborhood club and continued until the program was cut due to COVID in 2020. Today, she is a varsity cheerleader at Grosse Pointe North High School and a competitive alpine ski racer. She is super excited to be back at Extreme coaching and looks forward to helping countless gymnasts acheive their goals during her time here.